D-Tap to Lemo 6-pin male Charge Cable for Red One V Mount Gold Mount Battery 0.5M
Category: Anton D-TAP cable Publish Time: 2015-10-11 16:48
WK-0229-05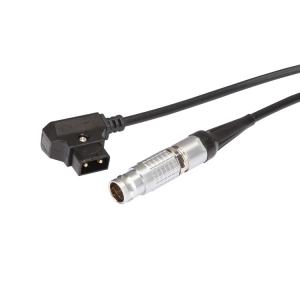 P/N.: WK-0229-05


* Side A: D-TAP male 2pin plug (Welleen P/N. WA-0130)
* Side B: Lemo 6 Pin male (2B 6Pin) connect to Red One
* Cable length is 0.5 meter, Cable OD is 5.0mm
* Cable in 4 wire (0.5mm tin-copper wire) and PVC Hood
* It is compatible with RED ONE.