External Mini SAS 26 SFF-8088 to 4 SATA cable 1.0M
Category: Mini SAS Publish Time: 2012-08-09 19:49
Mini SAS 26 to 4 SATA, SFF-8088 to 4 SATA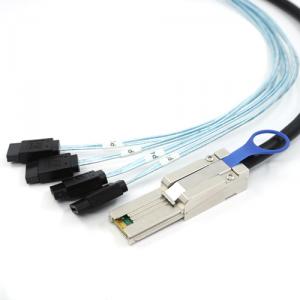 Part No.: WK-0034




. External Mini SAS 26 SFF-8088 to 4 SATA cable 1.0M
. Mini SAS 26 to 4 SATA, SFF-8088 to 4 SATA
. Host-Based SFF-8088 26-CKT External Universal Key
. Target-Based (4) SATA 7-Pin Round Shielded Cable and Connector

. It is an external cable that provides a secure and reliable connection to external storage enclosures
with eSATA connections. This cable is compatible with the RocketRAID 3522, 2522, 2322 and
2314MS host adapter.