1.8" SSD power eSATA cable, Micro SATA 16pin, eSATAp to Micro SATA cable 0.5M
Category: Power eSATA Publish Time: 2012-09-05 01:27
1.8" SSD power eSATA cable, Micro SATA 16pin, eSATAp to Micro SATA cable 0.5M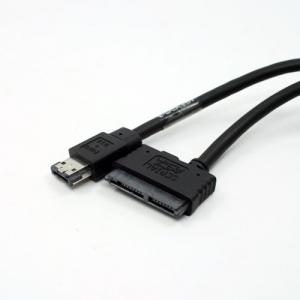 Part No.: WK-0061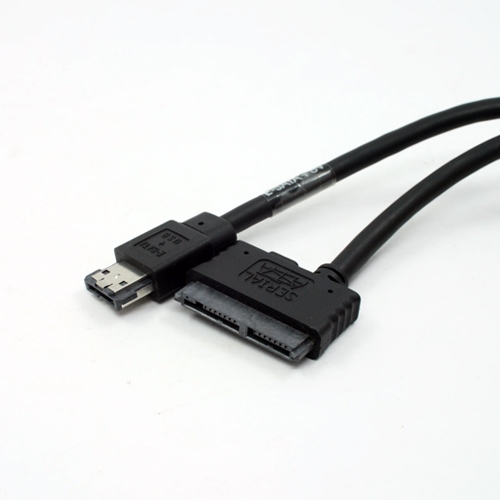 Micro SATA 16pin to Power eSATA for 1.8" SSD
* 1.8" SSD SATA 7+7+2pin SSD to Power ESATA Retractable Cable
* This is Power eSATA to Micro SATA 16Pin connection cable,
* It connects your Micro SATA 16pin driver to your Power eSATA laptop or other devices.
* System Requirement: Notebook or PC with a free eSATAp port
* Cable in length of 0.5Meter
Strength of power eSATA:
* Get 3Gbit/s data transfer rate and 5/12 Volt power from the USB/eSATA 2 in 1 host connector at the same time
* No extra AC power needed for this adapter
* Up to 5x data transfer speed than the USB enclosure
* Smallest design for easy carry and space saving
Power eSATA also called:
Power Over eSATA
Power eSATA
eSATAp
eSATA/USB 2-in-1
eSATA/USB combo
USB-eSATA combo
eSATA/USB power
11 pin USB/eSATA
eSujATA/USB port
Make sure your laptop has Power Esata (ESATA + USB 2 in one connector) interface.
Otherwise, you can't share superspeed with this adapter!
This cable works only with 1.8" SSD driver.